PSSI Student Scholarship
Every year, PSSI awards scholarships to young UG/PG as well as research scholars (below 32 years) to enable them to carry out research work in the areas of plasma science & technology at IPR as well as at institutes other than their own. This fellowship is for a maximum period of 3 Months (with an extension of maximum 2 months, subject to review).
For students pursuing a PhD Degree
Number of fellowships / Year : THREE

This grant includes a stipend of minimum Rs.8,000/- p.m. for three months, one-time, 3rd A/C Sleeper to and fro rail travel fare (non-Tatkal).
For students pursuing a UG/PG Degree (Engineering or Physical sciences)
Number of fellowships / Year : FOUR

This grant includes a stipend of Rs.3,000/- p.m. (UG/PG) for a maximum of three months, and a one-time 3rd A/C Sleeper to and fro rail travel fare (non-tatkal).
General Rules
Candidates may please apply with their research proposal, approvals from their research guide and host institution where the candidate intends to conduct research.

The candidate should also enclose a short biodata, along with the application.

Both the applying student as well as the recommending faculty should be life members of PSSI

Applications will be accepted untill all the fellowships for the financial year is exhausted.

Applications should reach the Secretary, PSSI.

The area of research could be in a topic related to plasma science and technology.

For more details regarding the awards contact : Secretary, PSSI.

If more funds are available with PSSI, higher fellowship amount may be paid as per recommendation of selection committee.
Past receipients of this grant
(2007) Mr. Sony George, ISP, CUSAT, Cochin
(2006)
(2005) Ms. Neelam Kumari Jha, BIT Mesra, Ranchi
(2004) Ms. Kavita Rani Rajkhowa, CPP, Guwahati
(2003) Mr. Ram Prakash, IASST Guwahati
(2002) Mr. Siddhartha Shankar Kaushik, CCP, Guwahati
(2001) Mr. Nirab Chandra Adhikari, IASST, Guwahati
(2000) Ms. Putul Kalita, IASST, Guwahati
---
Format for the application
| | |
| --- | --- |
| 1 | Name of the applicant |
| 2 | Date of birth |
| 3 | PSSI membership Number |
| 4 | Present Institution of applicant |
| 5 | Address for correspondence (including e-mail) |
| 6 | Degree/qualifications (give details) |
| 7 | Present research activities |
| 8 | Description of proposed work |
| 9 | Suggested dates for work at host institute |
| 10 | Reccomendation from the supervisor/HOD of the applicant's institution |
| 11 | Name/address/position and PSSI membership number of supervisor |
| 12 | Suggested host institution and address (please enclose a letter of approval from the sugested institution |
| 13 | Signature of applicant with date. |
PSSI Members are requested to encourage young research scholars to apply for this fellowship, which provides them a chance to interact with the people working in their field at any national research centers.
---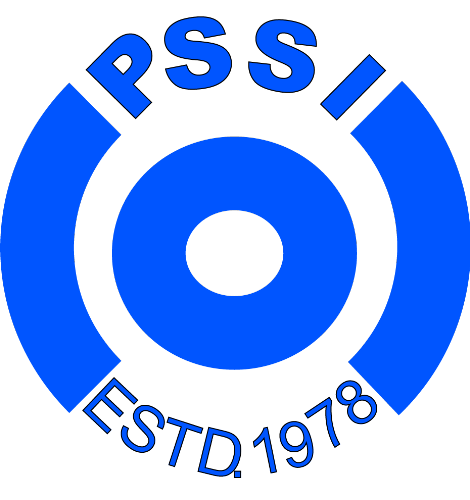 © PSSI 2008
Home Home Page | Acheivements | About PSSI | Executive Committee | Past Committes | Members | Categories | How to become a member ? | Member details | Awards | Buti Young Scientist Award | Sholapurwala Awards | PSSI Awards | Parvez Guzdar AWard | Sholapurwala RF Award | J.S. Sodha Plasma Award | Scholarship | Contact | Conferences & Meetings | Recent Meetings | Newsletter | Accounts | Audited Accounts | General Body Meeting | Past GBMs | Obituaries | PLASMA Conf. PLASMA Conference | About Plasma-2018 | PSC-2018 | Past Plasma Conferences | Abstract Books | PSC Series PSC Series | Past PSC |