Step I:
Which type of membership do you want?

First check the Categories of Membership. Read about the category you want on the same page.

Then go to the next step.
Step II:
Category

Subscription Fee

Life Member (India & SAARC countries)

Rs 1500/- (One-time payment)

Life Member (other countries)

US$ 100 / € 75 by Banker's Cheque or International Demand Draft / Money order payable to "PSSI" at Ahmedabad, India

Student Member

Rs 500/- (Per Year)

Instutional Member (Academic)

Rs 7,500/- (Per Year)

Rs.75,000 (Life, One-time payment)

Instutional Member (Industry)

Rs 10,000/- (Per Year)

Rs.1,00,000 (Life, One-time payment)

Donor Member

Rs 25,000/- or more
For student membership, IF the student renews his/her membership for THREE consecutive years (Rs.500x3), his/her membership will automatically be converted to LIFE membership at the end of the third year.
Step III:
Step IV:
Fill the form appropriately (see the instructions on the form itself), and send it to the Secretary, PSSI (full address is provided in the form)along with fee (by Cash/Cheque or DD of any nationalized bank in India; payable to "PSSI" at Ahmedabad). Only "At-Par" "Multi-city" cheques will be accepted.
Payment may also be made by bank transfer. The details of the PSSI bank account are as follows
| | | | |
| --- | --- | --- | --- |
| Name of the bank | State Bank Of India | Branch | IPR Branch, Gandhinagar, Gujarat |
| SB A/C Number | 100 960 83061 | IFSC Code | SBIN0010864 |
Applicant may send the scanned copy of the application form (or in PDF) along with the copy of the bank transfer receipt showing the transaction number to the email ID <pssi@ipr.res.in>
After you are admitted as a member, you will receive a confirmation letter (along with a receipt of money paid by you) and your membership number within a few days from PSSI.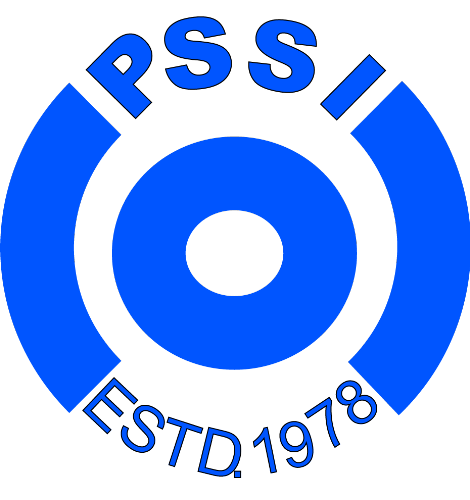 © PSSI 2008
Home Home Page | Acheivements | About PSSI | Executive Committee | Past Committes | Members | Categories | How to become a member ? | Member details | Awards | Buti Young Scientist Award | Sholapurwala Awards | PSSI Awards | Parvez Guzdar AWard | Sholapurwala RF Award | J.S. Sodha Plasma Award | Scholarship | Contact | Conferences & Meetings | Recent Meetings | Newsletter | Accounts | Audited Accounts | General Body Meeting | Past GBMs | Obituaries | PLASMA Conf. PLASMA Conference | About Plasma-2018 | PSC-2018 | Past Plasma Conferences | Abstract Books | PSC Series PSC Series | Past PSC |